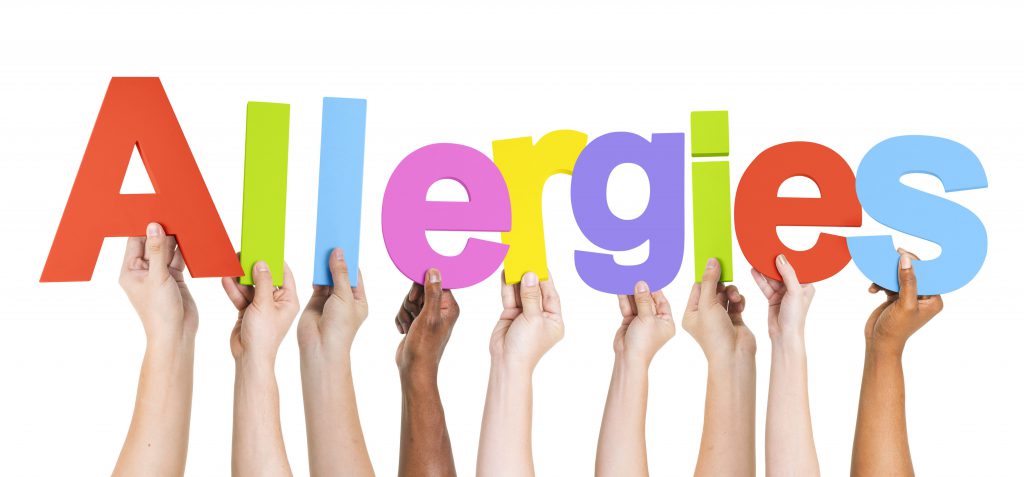 There are lots of different types of air purifiers and many models to choose from within each category, but not all air purifiers are suitable for allergy sufferers.
Some types of air purifier should be avoided by allergy sufferers altogether as they carry a risk of making their condition even worse!
So, which are the best air purifiers for allergies?
Which types of air purifiers should allergy sufferers avoid?
Bad Air Purifiers For Allergies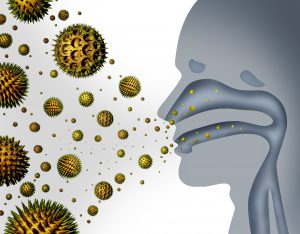 It may come as a surprise to you that some air purifiers are really quite bad for allergy sufferers, but it's true.
The bad air purifiers for allergies are those that emit other potentially hazardous chemical into your home as part of the air purification processes that they use.
The truth is that some air purifiers emit large amounts of ozone gas into the atmosphere of your home, either as a by-product of their air purification technology (ionic air purifier) or as their main purification method (ozone generators).
Despite the marketing claims of those companies that manufacture such air purifiers, many environmental health organisations consider that ozone generators, for example, are potentially hazardous to human health and ought to be avoided. Obviously, the risks to those suffering with asthma and/or allergies is even greater than other people.
I have previously written an article about whether or not ionic air purifiers are safe and so I am not going to repeat myself here. All you really need to understand is that the Environmental Protection Agency (EPA) is so concerned about the possible side effects of ozone gas in the home that it has classified it as a "toxic gas" and there is plenty of evidence to show that it is potentially very harmful to humans if inhaled in sufficient quantities.
The good news, however, is that there are lots of great air purifiers to choose from that do NOT emit ozone gas (or any other harmful chemicals) in the home and so this problem is very easy to avoid.
Instead of buying an air purifier that uses an ozone-emitting process, you should look for a high quality machine that comes with a good HEPA filter and an activated carbon filter.
Best Air Purifiers For Allergy Sufferers
As I have already mentioned above, the best air purifiers for allergy sufferers are those that do NOT emit ozone gas into the home, but which instead use a combination of a HEPA filter and activated carbon filter to purify the air.
Before recommending some great air purifiers for allergy sufferers, here is a brief summary of how HEPA filters and activated carbon filters work.
True-HEPA Filters
A True-HEPA Filter consists of a series of layers of fine fibrous materials that are folded up like a concertina. These layers act to trap airborne particles and, thus, remove them from your home.
In order to qualify as a True-HEPA Filter, it must be able safely remove at least 99.97% of airborne particles that are as small as 0.3 microns.
Some high-end machines even come with what's called a Hyper-HEPA Filter and they can remove particles that are as much as 100 times smaller than those removed by a True-HEPA Filter.
Importantly, since a HEPA Filter simply removes air particles by trapping them in layers of material, there is no ozone gas emitted in the process and they are perfectly safe to use.
HEPA Filters are very good at trapping the larger particles like pet dander, dust mites,  and mold spores, but not so good at dealing with smaller particles such as gasses and odors.
The good news is that this is where the Activated Carbon Filters take over and work in conjunction with the HEPA Filter to remove these other smaller gas and odor particles.
Activated Carbon Filters
Activated Carbon Filters basically consist of multiple sheets of carbon that have been engineered to better absorb and bond with certain types of small particles as they pass through them.
They are especially good at removing very fine chemical pollutants such as smoke, odors, and other harmful and unpleasant chemicals.
They do not filter larger airborne particles, but then that is what the HEPA Filter is there for. Many machines actually come with a Pre-Filter that is designed to remove the larger air particles so that the HEPA Filter doesn't get unnecessarily clogged up with them.
Again, Activated Carbon Filters do NOT cause any ozone gases to be released into your home and they are perfectly safe to use.
The Best Ozone-Free Air Purifiers
There are some excellent ozone-free air purifiers to suit all budgets.
Of course, as with most things in life, the more expensive air purifiers will perform more efficiently and they will often have very sophisticated programming and automation features that you won't find on the cheaper models.
Some of the cheaper models, however, will still do a good job of cleaning the air in your home, albeit that they might not look as stylish and will lack some of the extra features that are found on the more expensive air purifiers. Their particle removal abilities might also be less than the more expensive models.
If you are trying to improve your allergy symptoms by removing large quantities of troublesome airborne particles from your home or office, rather than being a healthy person that just wants to create the safest possible environment, you should probably invest in the best air purifier that you can afford. If a premium air purifier can improve your allergy symptoms, then it is going to be worth the investment.
I have reviewed a number of excellent ozone-safe air purifiers (to suit all budgets) and you can find the reviews if you follow these links:
Leave a Comment
If you have an opinion on the subject of the Best Air Purifiers For Allergies, please just leave a comment in the box below.