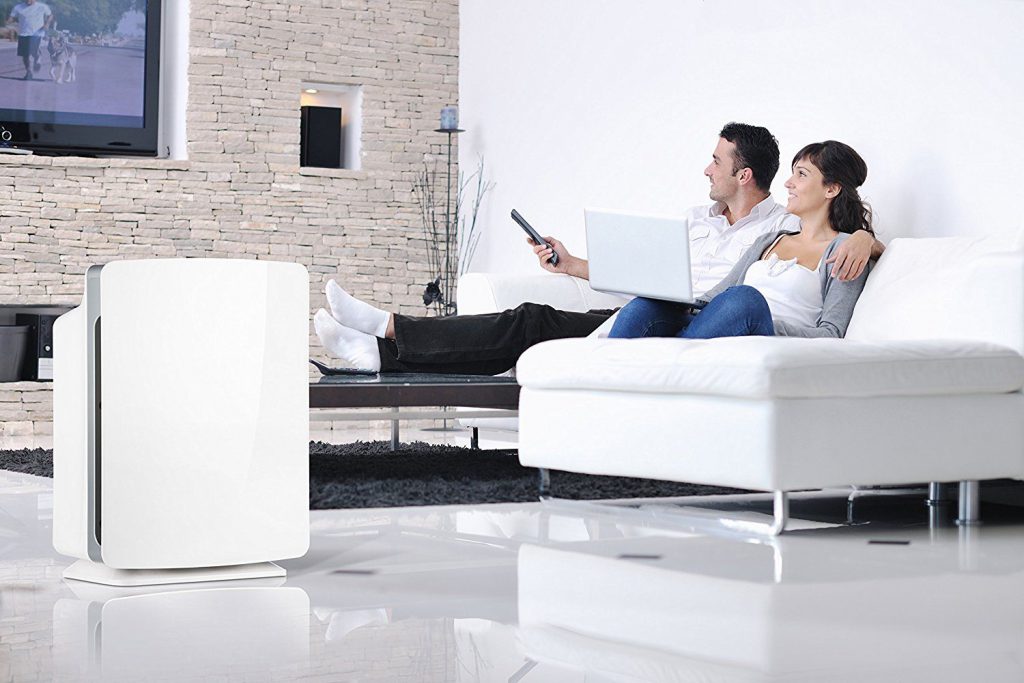 The Home Air Purification industry is massive, with Americans collectively spending more than $500 million each year on machines that are specifically designed to remove impurities from the air within their homes.
You might be wondering what all the fuss is about and whether or not you too ought to buy an air purifier for your home.
You can pay a lot of money for a high spec air purifier, and many of them require expensive replacement filters each year, but is it money well spent or just a cynical scam to part you from your hard-earned cash with no real benefit?
Before you reach for your credit card and spend a few hundred dollars on an air purifier for your home, read on and discover whether one of these machines will really improve your home environment or not.
The big and fundamentally important question that I will answer in this article is do air purifiers work?
Why Do

You

Want an Air Purifier?
1. General Home Air Cleaning
For some people the answer to this question is that they just want to make their home environment a little less polluted by hopefully removing some of the unwanted particles that can be found all around us.
We all know that there are multiple sources of unwanted particles in our homes, but the more commonly cited include dust, smoke, pollen, pet dander, mold, viruses, bacteria, food smells, and other allergens and pollutants.
2. Those With Specific Needs
I suspect that most people looking to buy an air purifier have much more specific needs.
These needs are often related to the particular health or comfort issues experienced by them or someone in their family.
Perhaps you have an animal allergy, or your child has asthma, or maybe someone in your house smokes cigarettes and refuses to go outside?
If you are one of these people, then the stakes are much higher and the potential benefits a lot more dramatic if it can be shown that air purifiers actually work.
I have broken down the rest of this article into different sections, with each one dealing with a different type of air purifier or a different category of particle problem so that you can just concentrate on the section that relates to your personal circumstances.
The first thing that you need to appreciate is that are many different types of air purifier and they don't all work in the same way. So, even if you are satisfied that air purifiers work in general, you still need to work out which ones work best for meeting your specific needs and, more importantly, which ones might be actually doing more harm than good to your health.
The Different Types of Air Purifier
The different types of Air Purifier on the market today use different scientific processes to attempt to remove large quantities of unwanted particles from the air in your home.
The issue if further complicated by the fact that some machines combine more than one type of the many filtering processes described below.
The most common air filtering systems on the market are as follows.
1. HEPA Filters
A High Efficiency Particulate Air filter consists of a series of fine fibrous materials that are folded up like a concertina. As particles are passed through it, the larger ones will be caught by the first layer and the smaller ones will pass through and then get trapped by one of the other processes. The 3 HEPA filtering processes are called diffusion, impaction and interception.
A true HEPA filter will safely remove 99.97% of airborne particles that are as small as 0.3 microns. The diffusion part of the HEPA Filter process will often remove particles as small as 0.1 microns.
The more times that the air is passed through the filter, the cleaner it is supposed to get.
Do HEPA Filters Work?
In a word, Yes.
There is overwhelming scientific evidence that HEPA filters do work by removing certain particles from the air.
They are particularly good at trapping the larger particles, but not so good at dealing with smaller particles such as gasses.
The main limitation is that they can only remove those particles that haven't already settled on the surfaces within your home.
The Hyper-HEPA filters that come with the IQAir HealthPro series of air purifiers boast that they can remove 99.5% of particles that are as small as 0.003 microns, which makes them 100x more efficient than the already impressible true-HEPA filters.
2. Activated Carbon Filters
Activated Carbon Filters contain sheets of carbon that have been specifically designed to better absorb and bond with certain types of small particles as they are made to pass through them.
They are generally used to filter out very fine chemical pollutants such as smoke, odors, and other chemicals.
They do not filter larger airborne particles.
You often find HEPA and Activated Carbon Filters within the same air purifier machine as they target different types of particles.
Do Activated Carbon Filters work?
Yes, they too work, but only in removing the fine gaseous particles mentioned above.
3. Electrostatic Precipitators
Electrostatic Precipitators work by creating static electricity that charges each layer of the air filter. The electric charge alternates between positive and negative and as the particles pass through the positively charged layer they pick up that positive charge. The positively charged particles are then attracted to the other negatively charged layer and stick there.
Because the particles are attracted to the negatively charged filter layer rather than being trapped, these air purifiers are able to remove smaller particles that would otherwise simply pass through the filter because they were too small to be trapped in the material.
Do Electrostatic Precipitators work?
Again, the answer is Yes, they do work.
Before you rush out and buy one, there is a catch though. Electrostatic Filters emit a quantity of ozone into your home, which is potentially harmful to you and your family.
Since ozone is a lung-irritant, in trying to purify the air in order to improve your allergy and asthmas symptoms, you could actually be making the situation much worse.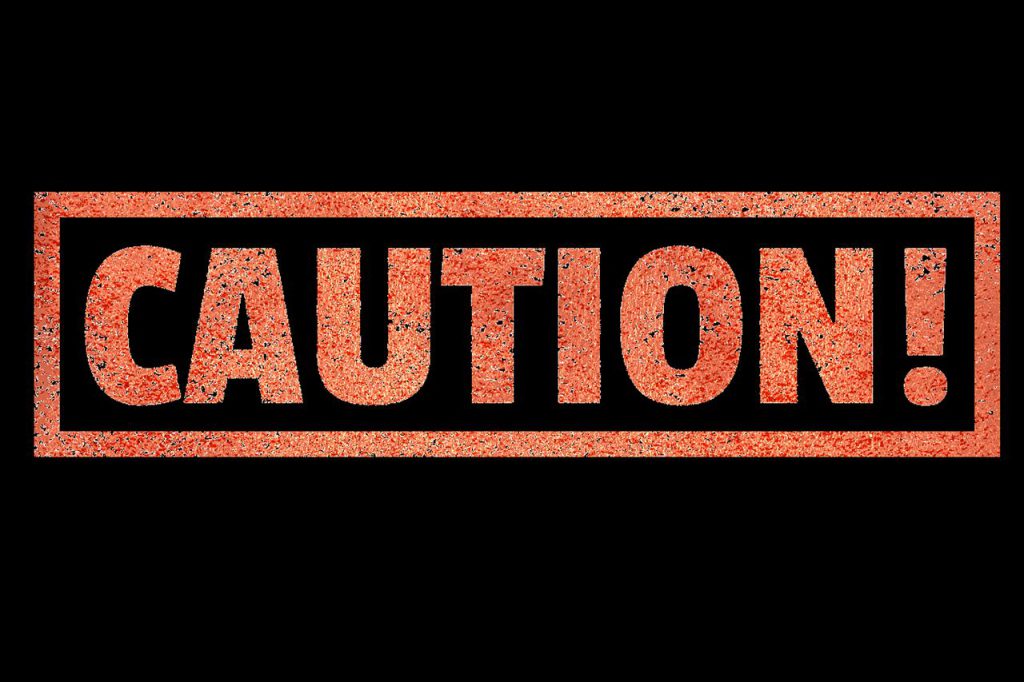 4. UV Light Filters
UV Light Filters do not target particles as such. They do, however, have some effect on eradicating bacteria and viruses.
The process by which these filters kill the germs is by damaging their cells as they pass the UV light lamp.
It is very rare for a filter to rely solely upon UV light due to its limited functionality in not doing anything to actually remove particles, but you will often find UV light systems included with HEPA machines.
There is some debate about whether or not UV Light filters emit dangerous levels of ozone. Not all machines are the same and some have been approved for sale by the more safety conscious States like California.
I would never recommend any UV Light air purifier on my website that has been proven to emit dangerous levels of ozone into your home.
Do UV Light Filters work?
They work to a certain extent, but only in relation to germs.
5. Negative Ion Filters
Negative Ion Filters work by releasing a stream of negatively charged ions into the air, which then pass on that negative charge to particles. Those particles are then either attracted to positively charged plates within the machines or, more likely, simply stick to the walls and other surfaces within your home.
As a result, these filters don't actually remove many particles from your home and those that they do remove are from within a fairly small radius of where the machine is situated. There is no fan to draw particles in from farther away.
Again, these Negative Ion Filters emit ozone into the atmosphere.
Do Negative Ion Filters work?
A little, but not much, and they emit potentially harmful ozone gas into your home.
6. Ozone Generators
Ozone Generators don't just emit ozone as a by-product of the filtering process in the same way that the UV Light Filters and Negative Ion Filters do.
Believe it or not, Ozone Generators deliberately produce large quantities of ozone and put it straight into the atmosphere. Despite the claims of those manufacturing these machines, the consensus of scientists and Medical Practitioners is that they pose a signifiant risk of harm to humans.
In fact, the State of California has gone so far as to ban the sale of some of these Ozone Generating machines.
Given the huge potential risk to human health caused by the emission of large quantities of ozone into confined spaces, I don't really care whether or not they work or not. I would never ever consider using one of these machines in my home.
The symptoms caused by exposure to large quantities of ozone include chest pains, breathing difficulties, coughing, and throat irritation.
As it happens, they are not actually regarded as very effective in removing particles from the home anyway.
Different Air Purifiers For Different Problems
Although there is conclusive evidence that certain air purifiers (especially the HEPA Filters, Activated Carbon Filters and Precipitating Filters) work to effectively remove particles from your home environment, that doesn't necessarily mean that they remove enough particles over a large enough area to actually have a positive effect on human health.
The industry has created a useful ratings system so that you can compare the performance of different air purifiers when it comes to how many particles they actually remove from the air. You should always check the CADR rating of any portable air purifier that you are considering buying.
Some manufacturers, however, don't submit their air purifier for official CADR testing but instead publish their own data. You will have to check out that data yourself and see if any other official agencies are endorsing their filters before buying one.
It is a ratings system that has been around for over 30 years and has been adopted by the relevant Government agencies and consumer protection agencies are reliable. There is a separate, but similar, ratings system for non-portable air purifiers.
Just bear in mind that CADR only measures an air purifier's ability to remove 3 types of particle from the air; namely, dust, pollen and smoke. It does not measure a machine's ability to remove very small particles or gasses. So, it is a very useful guide, but by no means a complete test of a machine's full capabilities.
CADR stands for Clean Air Delivery Rate. An air purifier's CADR rating measures the volume of clean air that it can produce – the higher the number, the better. An Air Purifier will be given a separate CADR rating for dust, pollen and smoke.
So, in this section I am going to look at the most common reasons that people buy air purifiers and then look at the scientific evidence to see if any of the different types of air purifiers have been shown to work in those specific situations.
Since I would never personally use any air purifier that emits ozone into my home environment, I am only going to consider HEPA and Activated Carbon Filters.
1. Air Purifiers for Allergies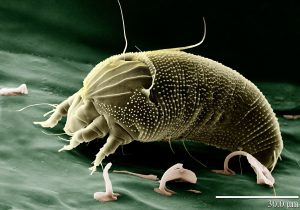 Some of the most common allergy triggers that are found in the air are pet dander, dust mites, mold, and pollen.
So, have air purifiers been shown to effectively remove enough of these common household allergens to alleviate the symptoms of allergy sufferers?
Pet dander, dust, mold and pollen particles are all much larger in size than the 0.3 microns that HEPA Filters are so effective at removing. So, in theory, HEPA Filters should be effective in removing massive amounts of the particles that commonly cause allergy symptoms.
But, what about the scientific evidence from properly conducted trials using allergy sufferers?
When you look at the results of clinical trials that have sought to measure the effectiveness of air purifiers (usually HEPA Filters) at reducing allergy symptoms, they go from neutral to positive.
Here are some links those research papers. I have summarised the conclusions, but you can read the full reports if you follow the relevant links.
The first research paper on the list was a review of 10 previous randomised trials and the overall conclusion was that air purifiers helped to significantly reduce symptoms in many allergy sufferers.
So, whilst the scientific evidence is not uniformly positive, the overall tone of it suggests that Air Purifiers probably have some success in improving the lives of allergy sufferers.
As a cat owner that suffers from cat allergies, my advice is that, so long as you buy an Air Purifier that does not emit ozone into the home, then there is really nothing lose (apart from some cash) by trying one and judging for yourself whether or not it has improved your symptoms or those of a family member.
2. Air Purifiers for Asthma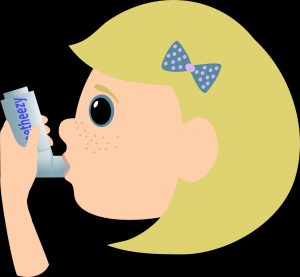 Much of what has been said in relation to allergies applies equally to those who have asthma that is triggered by household particles.
You will have noticed that many of the research papers listed above looked at the effectiveness of air purifiers in alleviating the symptoms of those suffering from asthma.
There are 2 additional studies that are relevant to asthma symptoms.
Again, the scientific evidence is not conclusive, but if I had a child that suffered from asthma I would certainly at least try a non-ozone air purifier to see if it helped.
3. Air Purifiers for Removing Smoke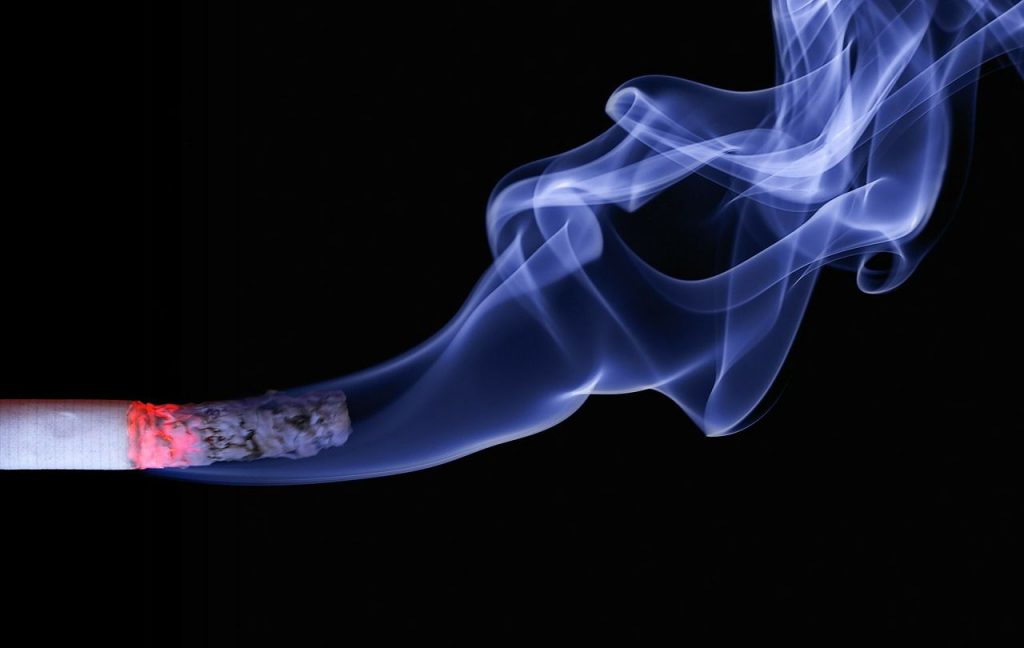 Cigarette smoke is both annoying for those that don't smoke and can even caused lung cancer to those who breathe in sufficient quantities of it.
Obviously, there is one very cheap and effective way to reduce the amount of cigarette smoke in your home, and that is to simply ban people from smoking inside it.
But for those of your that can't or won't ban smoking, can air purifiers do anything to remove cigarette smoke odor and/or remove the harmful chemicals found in cigarette smoke?
Firstly, because cigarette smoke is gaseous, HEPA Filters will not work effectively in removing these particles.
This leaves Activated Carbon Filters as the only non-ozone option.
The simple answer is that no air purifier will completely remove the harmful effects or smoke or the odors associated with it. Some of the very fine volatile organic compounds (VOCs) will not be removed and so, whilst an air purifier can help, it is no substitute for avoiding the problem in the first place.
If you live in a house where you cannot control the issue of cigarette smoke emissions, then I recommend a combined HEPA / Activated Carbon air filter.
Should You Buy an Air Purifier?
The answer to that question depends upon what you hope to achieve from buying an air purifier.
As I have stated above, the scientific evidence demonstrates that these machines do actually remove large amounts of airborne particles from your home, but the evidence surrounding whether or not this actually improves your health and/or alleviates symptoms it not absolutely conclusive.
Personally, I believe that it is well worth trying an air purifier if you or one of your family members suffers from particle-triggered allergies or asthma, or if you just want to remove some of the harmful and unpleasant effects of cigarette smoke from your home.
It might not work for you, but the potential life-changing benefits if it does work are well worth the investment in my opinion.
Different Types of Air Purifier for the Home
There are many different types of air purifier.
You will first need to determine the size of air purifier that is most suitable for your needs.
My recommendations for each category of air purifier can be found here:
Leave a Comment
If you have any opinions to share on the question of whether Air Purifiers Work, please just leave a comment in the box below. I would be particularly interested to hear from anyone that has used an air purifier in their home to deal with any of the issues highlighted above. Did it work for you and your family?