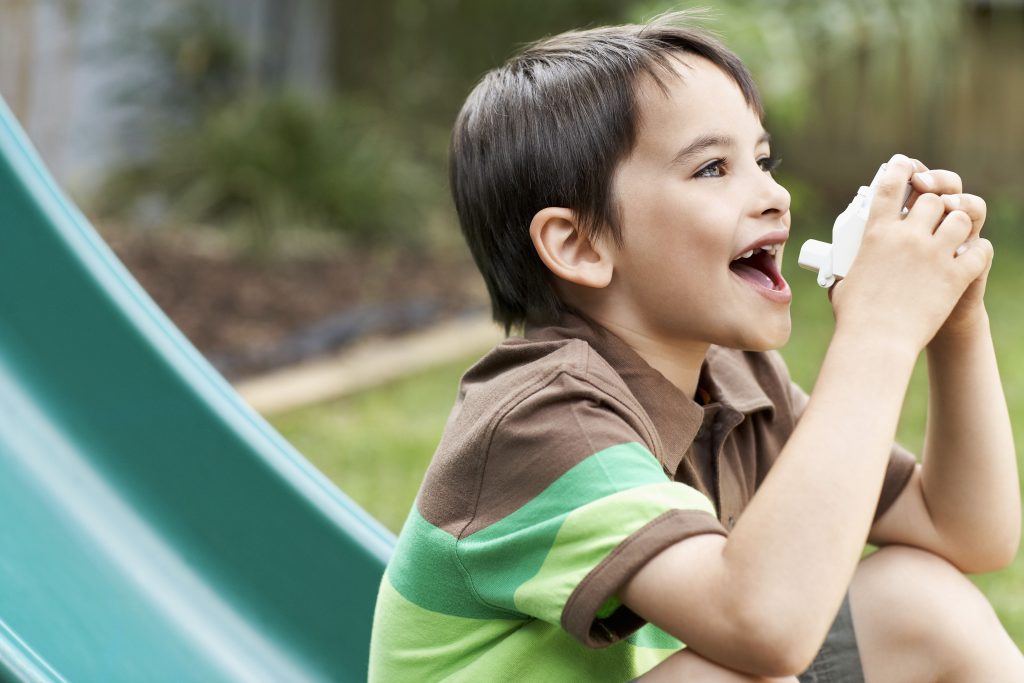 If you or one of your family members suffers from asthma, and you are looking to buy an air purifier to use in conjunction with medication and other preventative measures, you have come to the right place.
There are a confusing array of air purifiers on the market and not all of them are suitable for use by asthma sufferers. I have identified what I consider to be the best air purifiers for asthma sufferers and am able to recommend a suitable machine, whatever your budget.
No air purifier can cure asthma, but there is some scientific research to suggest that an air purifier can significantly improve asthma symptoms for some people. The evidence is not conclusive but, if you are an asthma sufferer, you will probably be happy to try anything to improve your daily life.
The important thing to remember about air purifiers is that, whilst there is no absolute guarantee that they will work in your case, there is really nothing to lose from trying one of the machines recommend in this article.
In this article I will recommend some air purifiers that are specifically recommended for asthma sufferers.
So, what it the best air purifier for asthma?
Finding Suitable Air Purifiers for Asthma
There are many different technologies that can be found in air purifiers, and not all of them are suitable for asthma suffers.
One of the biggest problems is that many air purifiers use scientific processes that cause dangerous amounts of ozone gas to be emitted into your home.
Ozone gas is proven to be a lung irritant and can cause some quite serious health conditions. There is obviously no point trying to alleviate asthma symptoms by using a machine that actually aggravates your asthma. Worse still, even if it did improve your asthma symptoms, you still would be taking a huge risk in using one of these ozone-emitting machines.
The good news is that there is absolutely no need to use an ozone-generating air purifier to remove common asthma triggers from the air in your home.
All of the air purifiers that I recommend in this article use HEPA and activated carbon filters as their main particle removal methods and they are perfectly safe to use. None of them emit harmful amounts of ozone.
Some of the recommended air purifiers have even been endorsed by well-known asthma and other health organisations.
Finally, every one of the air purifiers that I recommend within this article have been tried and tested by other asthma sufferers, and I will provide links to places where you can read their unbiased opinions about whether or not a particular air purifier has worked for them.
The 4 Best Asthma Air Purifiers
Here is my Top 4 list of the best asthma air purifiers, and you should be able to find one amongst them to suit your needs and budget.
1.

IQAir HealthPro Air Purifiers
In my opinion, IQAir HealthPro air purifiers are the best option for asthma sufferers who are looking for maximum performance and do not mind the fact that these machines are not particularly stylish to look at.
They are the most expensive air purifiers on my top 4 list, but that is because they have the most impressive filtration performance, are easy to operate, and can be programmed to automatically change the air cleaning settings throughout the day.
But, perhaps the most significant advantage of the IQAir HealthPro air purifiers over their competitors is that they use Hyper-HEPA filters in addition to a powerful pre-filter and a V5 Gas & Odor filter (if you choose the "Plus" version).
If you have already done a little research into air purifiers, you will know that in order to be called a True-HEPA filter, the filter must be capable of removing 99.97% of airborne particles down to 0.3 microns in size.
The IQAir HealthPro series of air purifiers go much further than this already high standard, due their unique Hyper-HEPA filters.
These Hyper-HEPA filters comfortably achieve the "0.3 micron" HEPA standard, but are also capable of removing 99.5% of airborne particles that are as small as 0.003 microns.
So, the Hyper-HEPA filters can remove particles from the air that are 100 times smaller than those that are covered by the True-HEPA standard.
The IQAir HealthPro's other main features, include:
PreMax Pre-Filter
Activated Carbon Filter
V5 Odor & Gas Filter ("Plus" Model)
Display tells you remaining life of filters
6 different fan speeds (levels 1-4 very quiet)
Suitable for 1,000 sq. ft. rooms (550 sq. ft. is optimal)
Very flexible programming options
Completely Ozone-free
5-10 year labor and parts warranty
The only real problems with these air purifiers is that the replacement filters are expensive (although they last much longer than others) and they look very "clinical" when compared with some of the more stylish options like the Alen BreatheSmart air purifiers.
On its website, the IQAir company boasts that it has received more top rewards and reviews than any other air purifier and is, therefore, rated number 1 for allergies and asthma.
One of the most impressive and reassuring endorsements comes from the American Lung Association.
It is not just industry insiders and the American Lung Association that are impressed by the performance of the IQAir HealthPro air purifiers, they are also popular with those that have bought and used them.
Here are some useful videos on the IQAir HealthPro Plus in action.


The main difference between the "Plus" and "Compact" versions is that the "Plus" comes with an extra V5 Gas & Odor Filter to remove additional particles from the home that a HEPA filter can't deal with.
If you are still not sure which of the IQAir HealthPro air purifiers to buy, you can read my side-by-side comparison review of the "Plus" and "Compact" models.
Check Latest Price of the IQAir HealthPro Plus.
2.

Alen BreatheSmart Air Purifiers
The Alen BreatheSmart air purifiers are a little less expensive than the IQAir HealthPro machines and they are also undeniable better to look at.
If the top of your budget is about $500 to $600 and you want an air purifier that is going to look great in your home, the Alen BreatheSmart models are probably going to be the best bet for you.
The Alen BreatheSmart and BreatheSmart Fit50 air purifiers come with HEPA filters with CADR ratings of 300 and 220 respectively.
The filters will last between 9 to 12 months and are less expensive to replace than the IQAir filters.
Unlike the IQAir filters, you need to choose which one of the 4 BreatheSmart filter options you want to use with your machine as it doesn't use all of them at the same time.
Of the 4 options, the HEPA-Silver filter is likely to be the best for asthma and allergy sufferers.
The HEPA-Silver filters are specifically designed to target the sort of particles that commonly trigger asthma symptoms, and it also has a layer to deal with volatile organic compounds (VOCs) and germs.
There is a washable pre-filter that removes the larger particles, then the HEPA filter removes the main culprits from the air, and finally the activated carbon layer removes gases, odors and other chemicals.
The Alen BreatheSmart's other features include:
WhisperMax Technology for reduced noise emissions
SmartSensor Technology, which automatically detects the air quality and adjusts the speed of the machine accordingly
4 speed levels
Optional Ionizer – Ozone-safe according to manufacturer, but can be switched off if you are more cautious
BreatheSmart model – suitable for 1,100 sq. ft.
BreatheSmart Fit50 model – suitable for 900 sq. ft.
Limited life warranty
The main difference between the original BreatheSmart and the BreatheSmart Fit50 models is that the former can cover a larger area than the latter. You can read my comparison review of these 2 versions here.
Just like the IQAir HealthPro machines, the Alen BreatheSmart gets excellent user reviews.
You can find the full range of funky color options here.
Here are some videos of the Alen BreatheSmart air purifiers.


Check Latest Price of Alen BreatheSmart Air Purifiers.
3.

Fellowes AeraMax Air Purifiers
The Fellowes AeraMax Air Purifiers are significantly cheaper than the IQAir HealthPro and the Alen BreatheSmart machines, and can often be picked up online for less than $200.
Their room size coverage is less than the other machines and they lack some of the advanced features that the other 2 come with, like true programmability.
They do come with True-HEPA filters, activated carbon filters, and optional PlasmaTrue Ionizer units. Again, the manufacturer claims that they are ozone-safe, and they have certified as such by the California Air Resource Board, but you can switch this off if you wish.
The Aeramax air purifiers come with AeraSmart Sensors to measure the air quality and adjust the speed settings accordingly and also an Aera+ mode for use at peak times of the year, which boosts the clean air turnover rate by 35 – 50%.
The True-HEPA filter will need to be replaced every 12 months or so and the carbon filter will last about 3 months. The replacement filters are cheaper than the other machines mentioned above and the carbon filters can be bought more cheaply in packs of 4.
The main difference between the AeraMax 200 and the AeraMax 300 machines is that the "200" is rated for use in rooms measuring about 200 – 400 sq ft, and the "300" is for use in rooms measuring about 300 – 600 sq ft.
So, the AeraMax machines are not designed for the larger spaces than can be handled more easily by the IQAir and Alen air purifers.
If you have a small to medium sized room to purify, and have a small budget, the AeraMax is probably the best option for you.
They have received the endorsement of the Asthma and Allergy Foundation of America and get excellent user reviews.
Here is a video review of the AeraMax DX95, which is the UK version of the AeraMax 300.

Check Latest Prices of Fellowes AeraMax Air Purifiers.
4.

Honeywell True-HEPA HPA300
Honeywell are well-known for manufacturing reasonably-priced air purifiers that contain True-HEPA filters.
The HPA300 model is no exception.
It comes with a CADR rating of 300 and can handle a room size of up to 465 sq. ft.
It has an activated carbon pre-filter in addition to the True-HEPA filter and it completely ozone-free.
There are 3 air cleaning speed levels in addition to a turbo-boost function and an automatic warning indicator when the filters need to be replaced.

Check Latest Price of the HPA 300.
Leave a Comment
What is the Best Air Purifier for Asthma? If you have an opinion on this subject or want to suggest an air purifier that I have not mentioned, please just leave a comment in the box below.